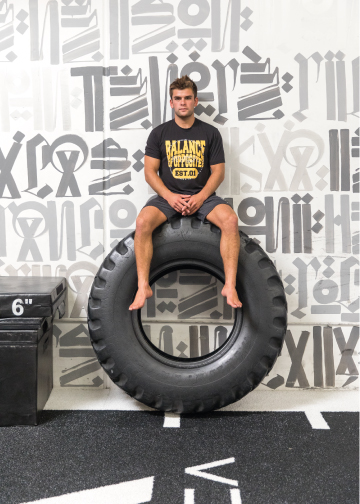 NEW IN… Show up and level up your training wearing your favorite RVCA Sport tee made of drirelease® fast-drying technology. Transceding the boundaries of traditional action sports apparel, RVCA is a design-driven lifestyle brand free from passing trends. RVCA naturally links various subcultures combining sports, art, music, fashion, and a modern lifestyle in an original way.
We're so proud to be part of RVCA's success story providing a natural blended moisture-wicking and quick-drying technology, approved by the best brands in the world. Whether it's high-performance athleticwear, lifestyle, fashion, undergarments, outerwear, or socks, drirelease® is with you as you move through your day.
About RVCA
RVCA is the brainchild of company founder, PM Tenore and brought together by a group of like-minded individuals from various subcultures, a collaboration of sports, and a lifestyle itself. PM Tenore's intention from the very beginning has been to create a platform for RVCA, which combines art, music, fashion, and a modern lifestyle in a genuine way. At the front of this vision has been RVCA's artist network program (ANP)-A venture established to showcase the talents of accomplished as well as unknown artists who inspire our generation and push the boundaries of creative excellence.
About Optimer Brands
Optimer Brands, the makers of drirelease®, Dricomfort®, and OPTIMER® continue as a pioneer in textile technology and literally part of the best performance fabrics and activewear in today's marketplace. It's what lets you move more comfortably as you pursue your passions by wicking, drying, cooling, and freshening. The best brands and retailers in the world utilize Optimer's expertise, sophisticated fabrics, smart performance, and eco-friendly advances. As a company, Optimer Brands is committed to its promise of comfort.